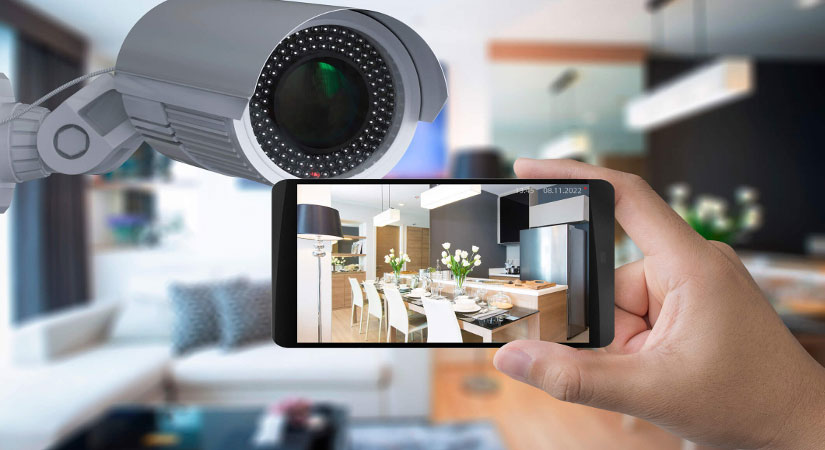 Security Camera Surveillance Systems
Helping you keep your business, your home, and your loved ones safe is something Homeland Alarm Systems takes to heart. That's why we offer innovative video security technologies and CCTV systems for monitoring your home or business —so you can protect what matters to you most.
A video surveillance system is your first-line-of defense against break-ins, theft, liabilities, vandalism, and property damage. Installing a high-quality, multi-camera security camera systems at your home, retail store, or business enables you to keep watch 24/7. And, with remote viewing capabilities—you can view your video from wherever you are—even while you're away, or on vacation.
Homeland Alarm has been installing security camera systems for many years. And now is the best time to get a new surveillance system as operating them has never been easier. With the advancements in camera technology you can now view your cameras from anywhere! On your phone, tablet, computer or stand alone monitor you can see your system within seconds.
We offer a range of solutions including doorbell cams, wireless camera systems, battery operated and fully wired POE cameras. All our cameras are high definition and come with remote viewing apps for your phone or tablet.
Why Should You Invest in a Security Camera System?
For your business:
Reduce theft and inventory shrinkage
Mitigate your liability risk
Increase employee and store productivity
Improve customer experience
Deter crime and vandalism
View and manage your solution remotely (phone/tablet)
For your home:
Cameras act as a visual deterrent for possible intruders
Use two-way voice cameras to interact with people inside your home
Have us install a Doorbell Cam so you never miss a visitor
Pop-in on your pets or belongings while at work or vacation
View and manage your solution remotely (phone/tablet)
Call us today at (239)-542-3600 to discuss what camera system would be best for you.